The June Partner Challenge Starts Today!
The June Partner Challenge Starts Today!
Posted by

adrinker
Week 1: Time to Promote #hotofferRELEASES
The RevResponse Team is bringing out all the best offers this month including exclusive high value titles and a new sweepstakes. To kick-off this first week of the Challenge, there are two exciting offers for you.
Plus, last minute Challenge sign-ups will also be accepted today (Monday June 1st). Don't Miss Out!
Hot Offers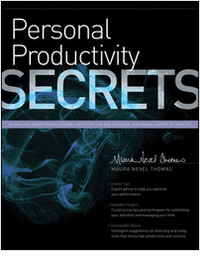 Personal Productivity Secrets
Do what you never thought possible with your time and attention, and regain control of your life. Learn tried and tested methods for optimal personal productivity!
$29.99 value!
FREE until Friday, June 12th
Applicable to all Audiences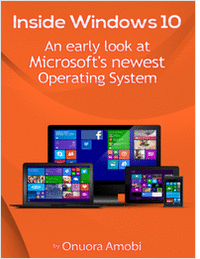 Inside Windows 10: An Early Look At Microsoft's Newest Operating System
Microsoft is planning to create an ecosystem of connected products, devices and services and Windows 10 will be the backbone of the changes to come. Get invaluable knowledge on Windows 10 and how it will impact the future of technology.
$14.95 value!
FREE until Saturday, June 13th
Applicable to IT Audiences and Windows enthusiasts


Next Up...
Check back daily for hot new offer releases including a new Sweepstakes, and Sales, Marketing, HR, and more hot topic offers!
HAVEN'T SIGNED UP YET?
What are you waiting for? This Challenge is Free to Play and Free to Win! Click the link below or send an email directly to PartnerChallenge[at]revresponse[dot]com to confirm your participation. DEADLINE: Monday, June 1st 2015.
Not part of the RevResponse Publisher Network? No problem, contact us today to sign-up and enter the challenge!
The Fine Print:
The June Partner Challenge is for RevResponse Partners only. To be eligible to win, Partners are required to sign up by sending an email to PartnerChallenge[at]revresponse[dot]com; Partners must sign-up by Monday, June 1st 2015. To win the prize you must meet or exceed the goal listed in your invitation email by end of day June 30th 2015. All prizes will be awarded as a cash value via PayPal or check. All Partners that meet their goal will be informed by Tuesday, July 7th 2015. Prizes will be released by Tuesday, July 28th 2015.
(Note: If you have not received a Partner invitation via email, please contact the RevResponse Team by Monday, June 1st 2015.)