Major Announcement: Responsive Forms Released
Major Announcement: Responsive Forms Released
Posted by

adrinker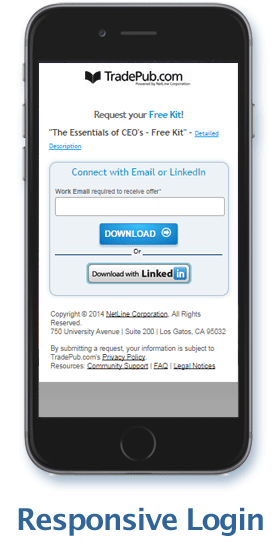 To kick off October and Q4 with a bang, the RevResponse Team has a major announcement...
Responsive Design Now LIVE
on All Request Forms
The platform technology has been updated and released across the entire RevResponse Partner Network featuring new mobile-friendly request forms utilizing responsive design.

This release is projected to significantly decrease request form abandonment and increase request conversion rates, which correlates to INCREASED REVENUE for You!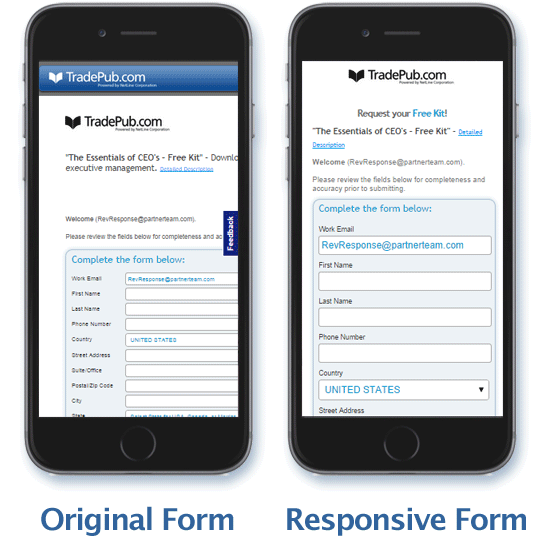 Today 20% of network traffic is driven from smartphones and tablets. That's up 26% over last year! No shock here that the conversion funnel for mobile vs. desktop traffic has been significantly less effective due to the non-responsive design and cumbersome functionality on smartphones. See before and after examples.

It gets better! Early reads on the new responsive design show a 10% drop in bounce rates for mobile traffic – phenomenal stats!

This is the first major step in our mobile redesign project and we are very excited to share this news with you. Take a minute to check out the updates on forms for your promotions.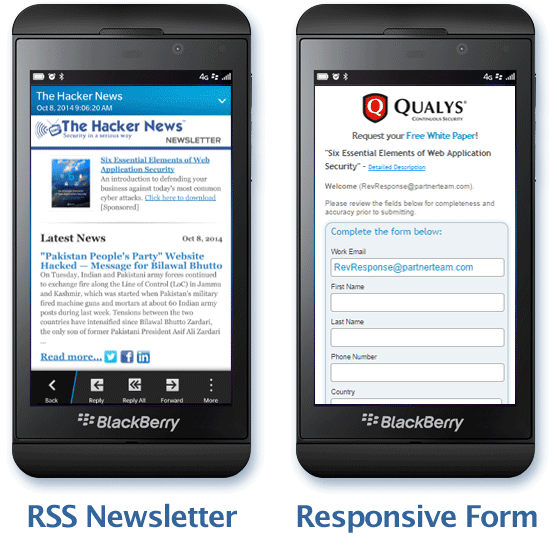 Plus, did you know that all of the RevResponse RSS-to-Email Newsletter templates are also responsive?
Mobile Friendly Email + Mobile Friendly Request Form = OPTIMIZED USER EXPERIENCE
Interested in implementing the RevResponse RSS-to-Email tool? Contact your Account Manager directly or email PartnerServices@revresponse.com