New Lead Generation Forms Released for All Publishers
New Lead Generation Forms Released for All Publishers
Posted by

adrinker
Today, the RevResponse Team is happy to announce that we have completed the launch of our latest lead generation form design and technology. All lead generation forms have been automatically updated in this process and you do not need to make any updates or changes to your site. The launch focused on three main elements:
Streamline user experience
Increase content request rate
Modernization
Our team is dedicated to innovation and the success of our publisher network. We look forward to sharing early results later this month. For now, we've detailed the three main focuses of this release for you…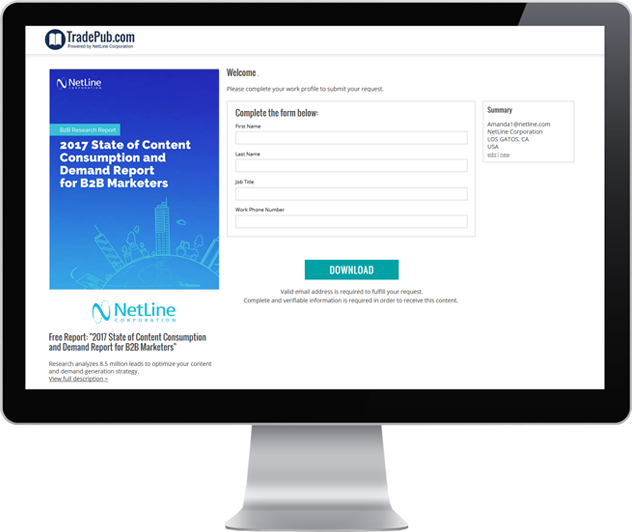 &nbsp &nbsp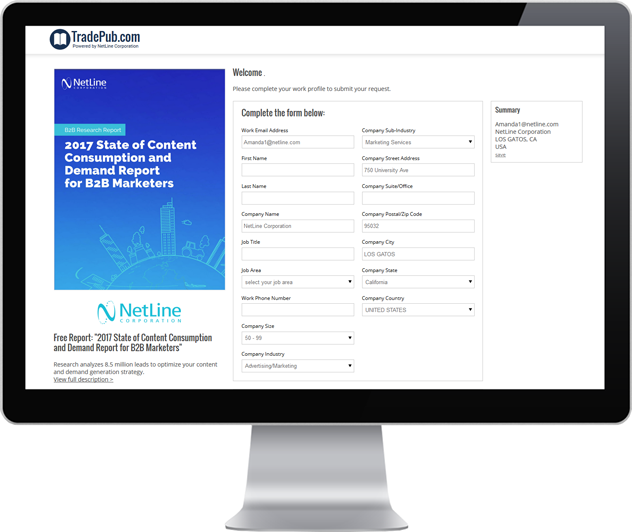 Streamline user experience:
While the 18-point user profile collected for every new user remains, the number of fields a new user is exposed to has been cut by 67% utilizing our proprietary data and prediction technology. New users will first be asked to submit their email address to start the sign in and request process. Upon submit the user will now see a trimmed set of fields: First Name, Last Name, Job Title, Company Name, and Phone Number. By initially exposing the user to less than half of our full form, user perception and ease of completion will greatly improve.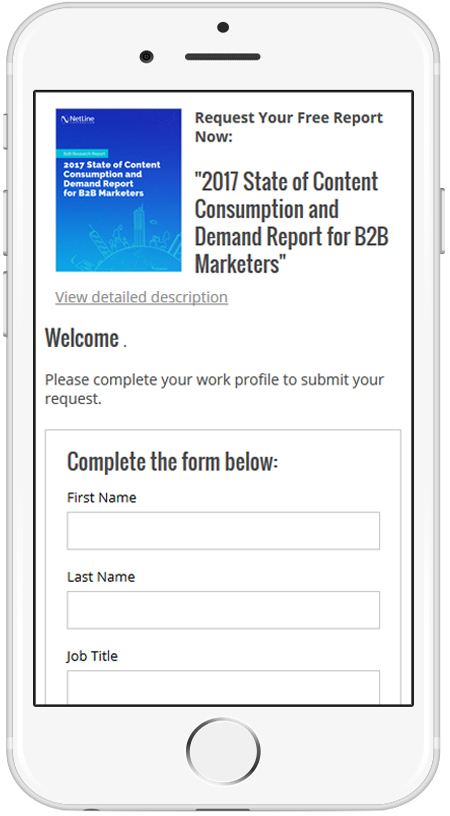 Increase conversion rate:
Based upon the information submitted by the user in the five fields and email address, our forms have the ability to recognize further data attributes on the user. In many cases a new user will only submit these five fields. In a majority of scenarios, the user will only need to complete 10 fields or less. In few scenarios will the user need to complete the full 18-point profile. This reduction of the form fields exposed and required of new users is expected to significantly improve the content request flow, conversion rate, and your earning potential.

For returning users the content request process remains extremely streamlined and simple. These users have the ability to update their existing profile, start a new profile, or complete the request process with just a few quick clicks.
Modernization:
We continue to improve the design of our forms to maintain a modern look and feel for our publisher network and your audiences. This clean streamlined design has been applied across our network to align with our publishers brands. Further, our responsive lead generation forms continue to deliver an exception experience to those users downloading content on mobile devices.
Tell us what you think…
The RevResponse team is dedicated to offering our publisher network the most sophisticated lead generation forms in the industry—and drive high content download rates and earnings. Advanced native content syndication and lead generation technologies make RevResponse the #1 B2B Content Syndication Lead Generation Network.

Thank you for continuing to support and grow our network!

We look forward to sharing results from this launch with you later this month. If you have any questions or comments, please reach out to your Account Manager or contact us here.