Week 3: Half Way There, Keep it Going Publishers!
Week 3: Half Way There, Keep it Going Publishers!
Posted by

adrinker
Even more hot offers are ready for you to promote...
Keep the momentum going this week by promoting one of these exclusive and very popular eBooks. Select an offer that aligns with your Audience demographics for the best results.
Popular eBooks:
Check out the newest titles released this week for promotion:
Use your Audience Intelligence Reports to better understand what your readers are looking for. Smarter Targeting = Higher Earnings.
Tech Sweepstakes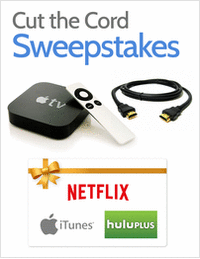 The "Cut The Cord" Sweepstakes continues this week...2 more winners will be chosen!
It's the perfect time of year to cut the cable cord and take advantage of streaming services – and here's your chance! All Audience types will be interested in this sweepstakes offer (limited to US residents only) Plus, there will be a winner chosen every week in June!
The Fine Print:
The June Partner Challenge is for RevResponse Partners only. To be eligible to win, Partners needed to sign-up by Monday, June 1st 2015. To win the prize you must meet or exceed the goal listed in your invitation email by end of day June 30th 2015. All prizes will be awarded as a cash value via PayPal or check. All Partners that meet their goal will be informed by Tuesday, July 7th 2015. Prizes will be released by Tuesday, July 28th 2015.