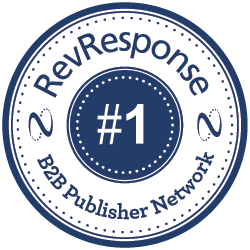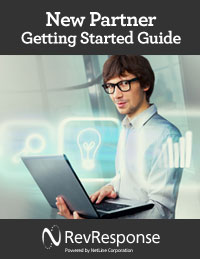 Download Now
Welcome to RevResponse
Congratulations! You just joined 15,000+ digital publishers including bloggers, social media influencers, site owners and more. You help make RevResponse the #1 B2B Publisher Network. Developing your new monetization program will be simple. Follow the step-by-step process below; plus, you can also download this guide as a complimentary PDF.
GETTING STARTED
New to RevResponse? Start here. Walk through these basic steps to completing your account and exploring RevResponse.
1. Complete Your RevResponse Account

To ensure you can access your account at any time and get paid for your promotions, please take a minute to complete your account.

Read How





2. Using Your Partner URL

The Partner URL tracks the activity of your audience back to your RevResponse account. You are required to use this base URL for all promotions to ensure that you are compensated for your efforts. This is a custom URL created for your brand and applies your brand name as a sub-domain to TradePub.com; for example:

http://blogger123.tradepub.com

. Learn more about the Partner URL and how to use it...

Read How





3. Explore the Offer Catalog

The offer catalog lists the entire inventory of free professional offers available for promotion. The catalog is a great resource to regularly check-in with as new offers are getting released every day and the inventory is changing. The offer catalog can be filtered by the offer category, type, or keyword; sorting options are also available by the lead criteria. In this section learn how to search and locate offers for your audience.

Read How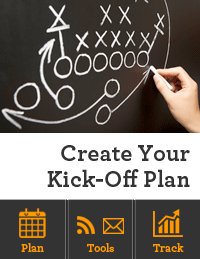 BEYOND THE BASICS
Now that your account is setup (you can get paid!) and you are familiar with the free offers and assets available to you, let's start monetizing.



1. Create Your Own Kick-Off Plan

Developing a kick-off plan is the best way to build a new program with RevResponse. The key components of a successful kick-off plan are: offer selection, post frequency and consistency, tracking and analysis. Get the free RevResponse Kick-Off Template.

Download Now





2. Tracking Your Campaigns

When you begin to kick-off your first promotions you should think about how you want to track their progress. Testing different offer types and promotional tools is the best way to understand what drives the most engagement with your audience. To provide data at this level we recommend that you apply unique "channel codes" to your campaigns.

Read How





3. Using the Tools Wizard

The Tools Wizard provides a variety of monetization tools for Partners to use for offer promotion. Offer targeting is included with each tool setup. Certain tools may require a more advanced developer skillset. Contact your Account Manager with implementation questions.

See Tool Examples





4. Select Offers & Try Your First Promotion!

Now that you have gone beyond the basics, learning everything from offer selection to tool implementation you are ready to start promoting. Remember, it may take a few trials to find the most effective offer for your audience…but most importantly, never promote without your Partner URL!
If you have questions regarding your new account, there are many ways you can actively find answers:
Contact Us

: Send a message to the Partner Services Team

Blog

: Check out the latest blog posts for Partners

Forum

: Peruse and post a question Feel free to directly contact your Account Manager; they will respond during normal business hours.